Skip to main content
Sister Act
Splinters Theatre Group presents its second 30th anniversary production...Sister Act!
Based on the hit 1992 film featuring Whoopi Goldberg, Sister Act is the feel good musical that will captivate audiences with "Sunday Morning Fever!" Featuring original music by Alan Menken (Disney's Beauty and the Beast, Newsies, and Little Shop of Horrors), this is a musical comedy for all, so come and "Raise your Voice!"
When the fabulous diva Deloris van Cartier witnesses the dealings of her notorious gangster boyfriend, she is put into protective custody and placed in a convent. She finds herself in the The Holy Order of the Little Sisters of Our Mother of Perpetual Faith under the watchful eye of the strict Mother Superior. Struggling to find her place in the safety of the convent, Deloris joins the choir with astonishing results. Don't miss out on this moving story of sisterhood, full of powerful gospel music that will have audiences dancing in their seats! Join us and rejoice!
Tickets available here: http://themontgomery.org.uk/TheMontgomery.dll/WhatsOn?Film=424463. Alternatively, call 01142658688 or email splinterstickets@gmail.com. This is an amateur production, presented by Splinters Theatre Group by arrangement with Music Theatre International (Europe). All authorised performance materials are also supplied by MTI Europe.
Address
The Montgomery
Surrey Street
Sheffield
South Yorkshire
S1 2LG
Opening Times
From: 19/09/2019 To: 21/09/2019
7.15pm - 9.30pm (Additional Saturday matinee at 2.15pm)
Photos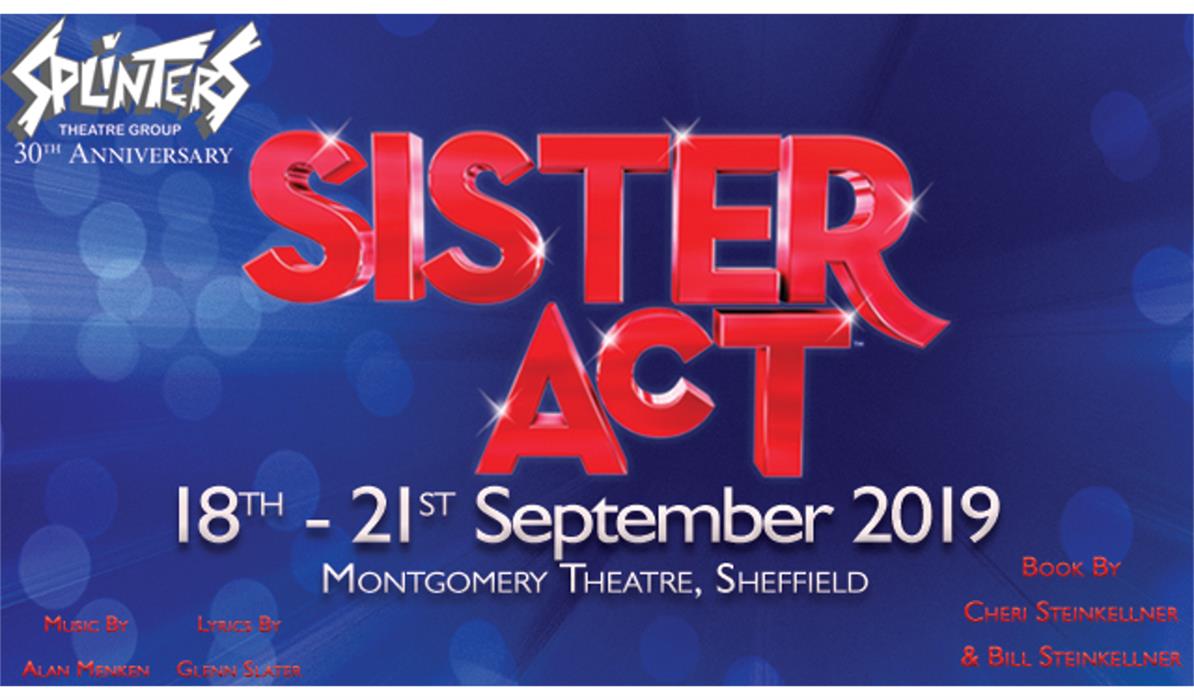 Related
Pricing
£15, £13 concessions (Wednesday, Thursday and Saturday matinee only)