Skip to main content
Soldier On
What happens when a company of ex-soldiers becomes a company of actors - a theatrical band of brothers? A group of veterans and actors rehearse a play about a group of veterans and actors. It is not a cure-all, but the bonding, the humour - the 'theatre of war' - all help to put them back together again. Although worlds apart, the begin to realise there are more similarities between military life and the theatre than they realised; they build a powerful new world of their own. This is a heart-warming story about dealing with traumatic experiences, and what happens when you leave the military family.

The Soldiers' Arts Academy CIC gives serving and former military personnel a route into the arts. It may be part of a recovery process; it may train them in the arts including performance skills and enable them to transition into civilian life. Working closely with actors, directors, producers, dancers, writers, poets and artists, the SAA creates opportunities for participants to fulfil their artistic potential. It also delivers educational workshops nationwide in schools and colleges.
Address
Sheffield City Hall
Barker's Pool
Sheffield
South Yorkshire
S1 2JA
Opening Times
From: 23/07/2019 To: 25/07/2019
Please visit the Sheffield City Hall website for show times.
Photos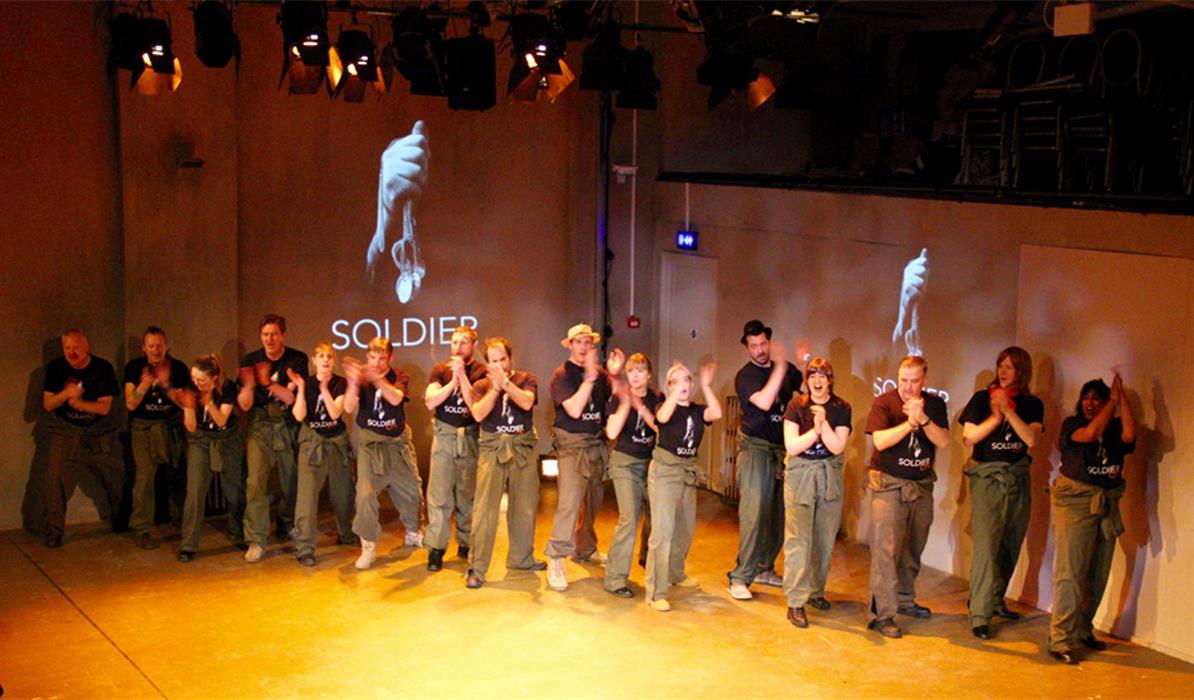 Related
Pricing
Tickets £16.50, Concessions (Unwaged, Disabled, Under 18 & Armed Forces) £11 (inc. booking fee)