Skip to main content
Dance workshop: Movement to Contact - a choreographic workshop for veterans and civilians
Led by ex-US Marine Roman Baca and trained ballet dancer and West End Choreographer Lily Howkins, this dance workshop is open to veterans and their families, local dance groups and anyone interested in dance. No experience needed!

Lily Howkins is resident choreographer for Theatre Sotto Voce, with whom she has been working on a new children's musical 'Behind Enchanted Windows', developing the choreography through an R&D process at The Unicorn Theatre. Her previous choreography and movement work includes 'Soldier On' touring across the UK, 'Arnika' at The Bridewell Theatre, 'Honk!' at The Union Theatre, 'The Tinderbox' at Charing Cross Theatre, 'Caste', 'Our American Cousin' at The Finborough Theatre, 'Sleeping Beauty' at Buxton Opera House, 'Ecstasies Within' at The Southbank Centre and Latitude Festival, 'The Blus Brothers Summer Special' at The Hippodrome, 'The Blues Brothers Xmas Special' at The Arts Theatre, 'Jack & The Beanstalk', 'Puss in Boots', 'Robin Hood' at Greenwich Theatre and 'Murder in Whitechapel' at Tristan Bates Theatre. She was also co-director for the physical theatre piece 'Hood!', an Edinburgh Fringe Sell-Out, and assisted on 'Jack & The Beanstalk' at Greenwich Theatre and 'Soldier On' at The Other Palace. In the past she has directed productions of 21 Theatre and Hartshorn-Hook's 'A Tribute to The Blues Brothers' and 'The Rat Pack - Live!' as well as choreographing their London gala performances at the Arts Theatre.

Roman Baca, a New Mexico native, is a classically trained ballet dancer and choreographer. In 2001, recognizing his desire to defend the vulnerable, he took a hiatus from dance and enlisted in the United States Marine Corps, serving as a machine-gunner and fire-team leader in Fallujah, Iraq during the Iraq War.

After the war, Baca returned to dance and co-founded Exit12 Dance Company, which tells veterans' stories choreographically, to increase cross-cultural understanding and heal divisions. He has choreographed and championed dance works that explore the military veteran experience and the impact of war on civilians and families. He has also led choreographic workshops at schools, universities, and veteran's centers to inspire military veterans, victims of war, and civilians through the power of dance.
Age Limit: 18+
Address
Sheffield City Hall
Barker's Pool
Sheffield
South Yorkshire
S1 2JA
Opening Times
On: 26/07/2019
10am
Photos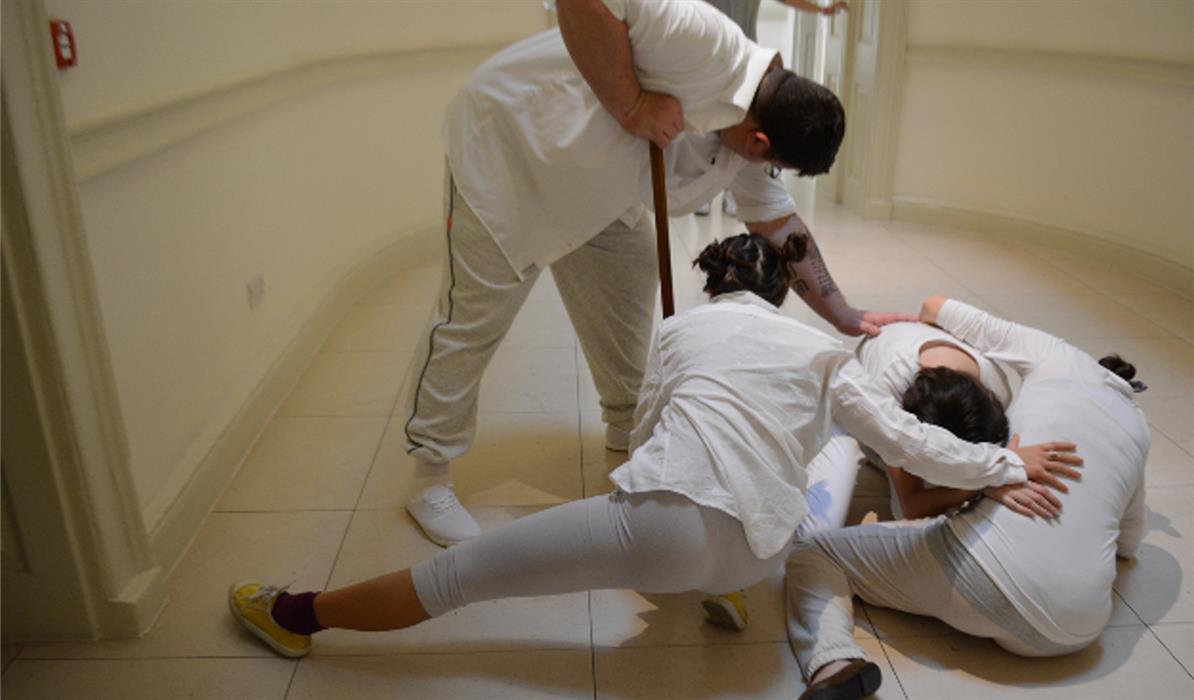 Related
Pricing
Tickets £17.50, Concessions (Armed Forces, Disabled, Emergency Services, Over 60s, Unwaged) £12 (inc. booking fee)