Skip to main content
G.H.B. Ward Clarion Walk
This walk is a celebration of the life of G.H.B. Ward, founder of the Clarion Ramblers. It crosses the moors he loved and campaigned for, passes his home in Holmesfield and finishes with a visit to an exhibition of his walking gear and other memorabilia at Longshaw, loaned by Sheffield Museums to coincide with the festival.
Walk length: 11 miles (17.7km)

Terrain: Moorland, woodland and country lanes.
Led by: Judy Gathercole from Sheffield Ramblers.
This walk is part of Sheffield Walking Festival ​​​​​​.
Address
The Fox House & Hathersage Lodge
Hathersage Road
Longshaw
Sheffield
South Yorkshire
S11 7TY
Opening Times
On: 14/09/2019
Photos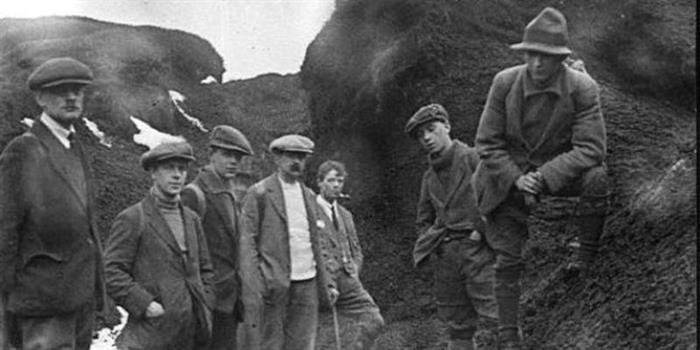 Related
Sheffield Home of Football Walking Tour
Woods, Moors, Wortley Hall and Deer Park
Tales of the City Centre Music Halls and other nightlife
A Brief History of Professional Theatre in Sheffield
The Great Sheffield Deer Park Boundary Walk
Sheffield's Lakeland: Go With the Flow!
Sheffield Old Town: Echoes of the Past
The Long History of Education at Collegiate Campus
Quarries, Mills, Crags and Cannon Balls
Industrial History of the Sheffield Moors
More Hall & Broomhead Reservoirs: Construction, Problems & Solutions
Sheffield's Lakeland: Our Cow Molly Ice Cream Walk
Peak to Park: Padley to Endcliffe
Sheffield Round Walk at a steady plod
Living and Dying in Burngreave
The Fox House & Hathersage Lodge
The Sheffield Lakeland Way (Midhope & Langsett Loop)
Sheffield's Lakeland and Glorious Western Edge
Bodysnatchers, Dukes, and the Sheffield Flood
Pricing
This event is free but places must be booked as they are strictly limited.