Skip to main content
From Peterloo to Orgreave – 200 years of People Power, Heritage Open Day 2019
A special Sheffield Heritage Open Days event, in partnership with the Orgreave Truth and Justice Campaign and Sheffield City Hall, commemorating the 35th anniversary of the Miners' Strike with speeches, music, poetry and discussions from some special guests, and an on-stage reading of extracts from Barry Hines' recently rediscovered drama 'After the Strike'.

Hosted on the night by Joe Rollin and Chris Peace from Orgreave Truth and Justice Campaign, From Peterloo to Orgreave will feature music from Christan Reilly, Sam Browse and The Fates, as well as an 'On the Sofa' style discussion chaired by comedian John Scott, with leading Hiullsborough Inquest barrister Mark George QC, actor Kate Rutter of 'Peterloo' and 'I, Daniel Blake', Dr Matt Roberts SHU, Cllr Sophie Wilson SCC, Kate Flannery of Orgreave Truth and Justice & Women Against Pit Closures, and Ray Goodspeed from Lesbians and Gays Support the Miners, the group famously depicted in the film 'Pride'.

A unique celebration of people power across the centuries highlighting the historical links between the 1819 Peterloo Massacre and the attack on striking miners at Orgreave in 1984.
Address
Sheffield City Hall
Barker's Pool
Sheffield
South Yorkshire
S1 2JA
Opening Times
On: 18/09/2019
19:30
Photos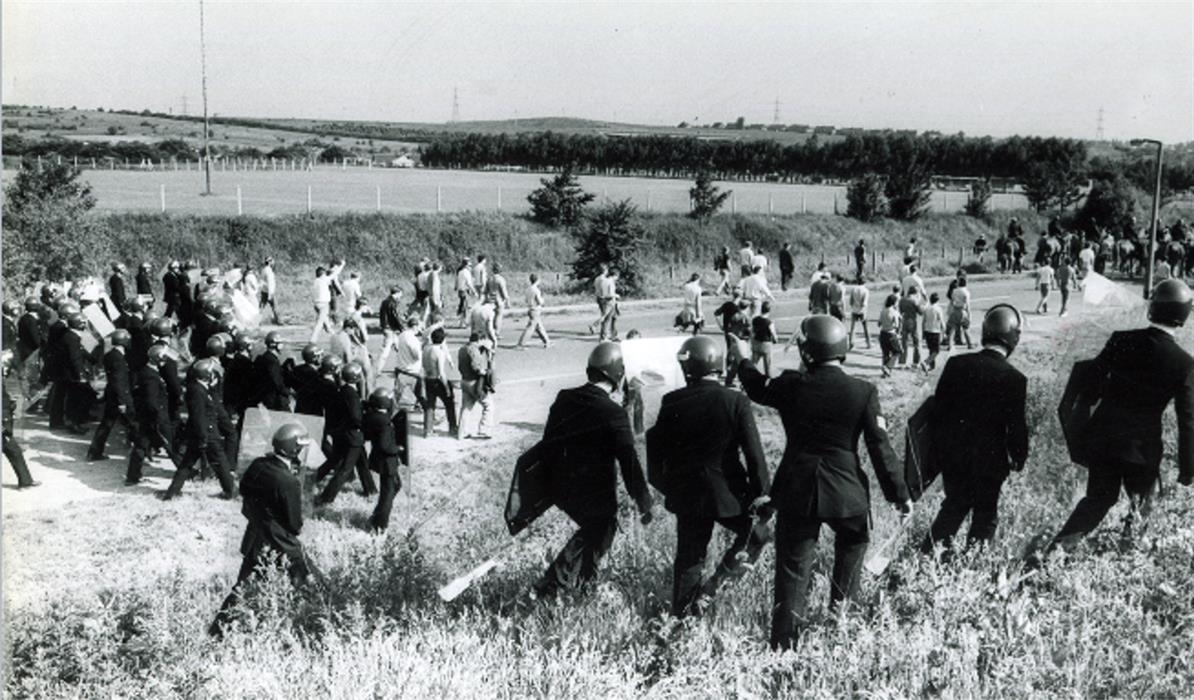 Related
Pricing
Free