Skip to main content
The 'House that Sheffield Built'
This summer holiday, primary school and nursery children will be able to get creative and let their imaginations run wild thanks to an exciting pop-up being brought to Meadowhall Shopping Centre in Sheffield.
The 'House that Sheffield Built' is a giant playhouse that will be packed full of inspiring activities that children and families can enjoy together. Based in the popular shopping centre, this pop-up includes the opportunity for young people to get creative and draw their own personalised label bricks. Each label brick will be securely stuck on to the walls of the house, creating a unique, community-built memento of the week.
Avery is hoping to fill every inch of wall space at its pop-up playhouse with these special label bricks, Laura Brickley, product manager retail commented:
"We are very excited to launch this project in Sheffield; we can't wait to see what kind of sticker bricks local children and families design. Whether they choose to personalise their label bricks with their names, favourites colours or cartoons – it's a great opportunity to let their imaginations run wild! We hope to see plenty of local families turning out to be part of this unique installation. It's going to be fantastic to watch the walls fill up with colour and creativity!"
From Monday 29th July to Friday 2nd August, Avery will be showcasing the artistic skills of local children and visitors in the House that Sheffield Built. Children can also show their creative flair by taking part in a variety of arts and crafts within the house itself. Local families who attend the pop-up will be among the first people in the UK to get their hands on the brand-new Avery family range. These new family labels are perfect for keeping busy mums, dads and children organised and will help identify personal items used at school and nursery including uniforms, bags, school shoes, lunchboxes and stationery. Throughout the week, Avery will be on hand to entertain shoppers and their children in the playhouse whilst revealing more about this brand-new range of products.
Speaking about the launch of the new family range, Christine Daly-Sadler, marketing manager at Avery UK said: "Many of the Avery team have children themselves and we recognised that so often children lose items, or they get belongings mixed up with others. Too often schools are throwing out unnamed items that can't be returned and parents are having to buy new items which can be costly. We also know how time-consuming naming items has traditionally been, which is why our labels can be handwritten on, so each item is labelled in a matter of seconds. Parents can even leave the labels in the car for last-minute naming on the school run."
There is no need to book a spot in the House that Sheffield Built, visitors can stop by anytime between 10am and 9pm
Contact Information
Email: lbrickley@avery.com
Phone: 01628 764230
Address
Meadowhall Centre
Sheffield
South Yorkshire
S9 1EP
Opening Times
From: 29/07/2019 To: 02/08/2019
10:00 - 21:00
Photos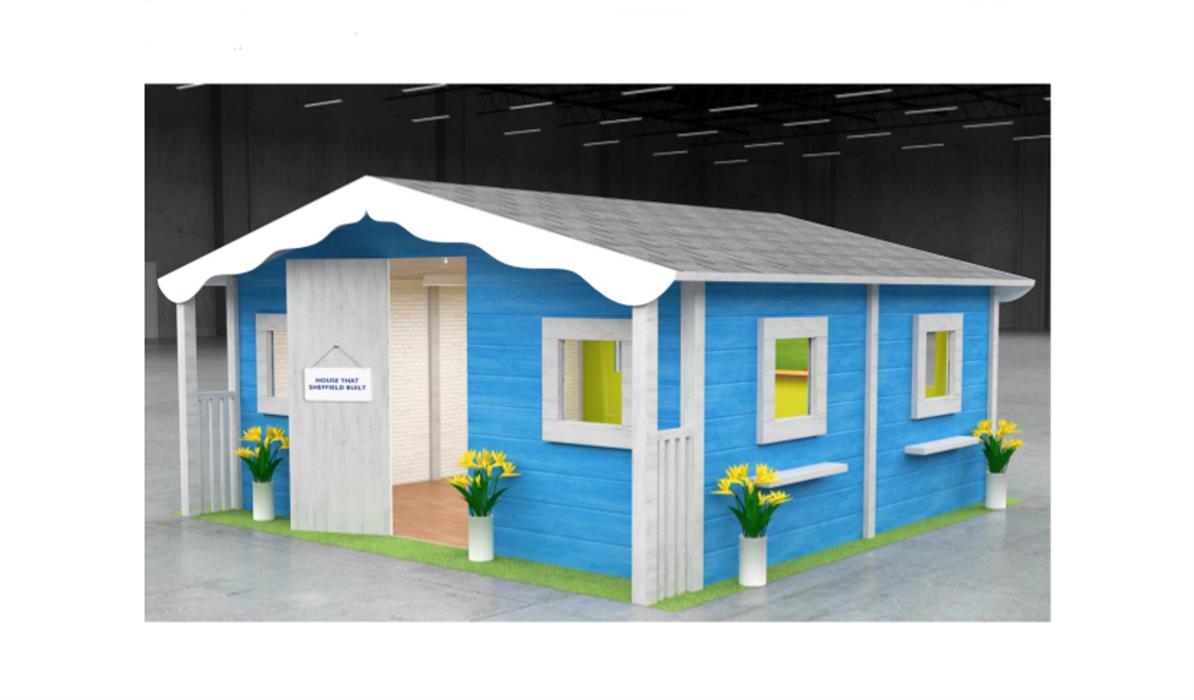 Related