Skip to main content
Superhero Fun Day
Schools have been closed, and most of our children have been remote learning for most of the past year. They have proven to be our very own superheroes so we have decided our first event in 2021 at the farm will celebrate them and show them just how strong and special they are!
A fun filled day for the family where we will celebrate our kids and boost their confidence, mindset, and attitude to believe no matter what they can achieve.
This special event is going to be so much fun, come and meet Spiderman, Batman, Wonder Woman, The Hulk, Captain America, Iron Man and one of the Ninja Turtles who will all make an appearance on the day. We will have a range of activities, games and workshops based around key superhero skills...
CONFIDENCE BUILDING
ALWAYS DO YOUR BEST
BE KIND AND HELP OTHERS
STRONG BODY
POSITIVE MIND
SUPERHERO SKILLS AND TECHNIQUES
HAVING FUN
Activities will include...
Parkour – demos & have a go
Hero Training Academy – (certificate for every child)
Martial Arts Training Skills
Laser Tag
Superhero Crafts
Games and Workshops
Inflatables (additional charge)
Face Painting (additional charge)
Food Stalls and Stands and more!
Address
Whirlow Hall Farm Trust
Whirlow Lane
Sheffield
South Yorkshire
S11 9QF
Opening Times
On: 08/08/2021
10:00 - 16:00
Photos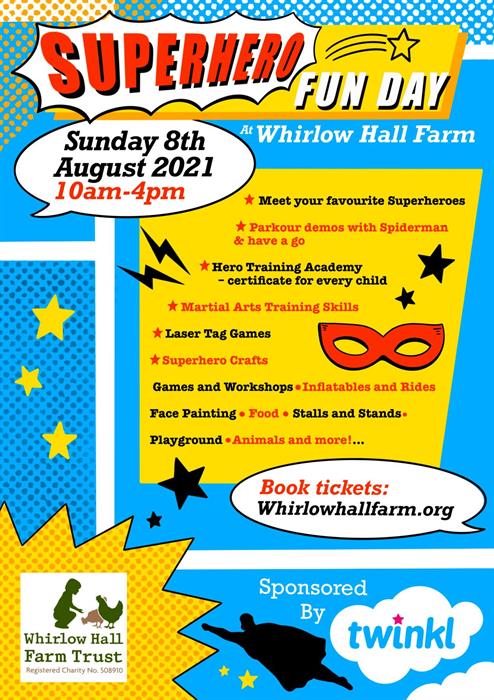 Pricing
Adults £10 Children £20