Skip to main content
Before Breakfast Live Gig
Following a call out to underrepresented artists earlier this year, Elephant Arch Records wanted to put on a show to celebrate some of the finalists including both the winners Before Breakfast and Weedipus.
They are also thrilled to announce that one of their favourite local acts and fellow finalist will be joining the bill in Holly Redford Jones, making this a true celebration of some of the talent coming from our region in one of the best live venues in our region.
Before Breakfast will be fresh from Tramlines mainstage and backed by their full live band in the more intimate setting of Sidney and Matilda. Bringing their eclectic range of tracks, ranging from folk to classical and with a new album on the way, Gina and Lucy are certainly ones to watch this year on not just the local, but national circuit.
Weedipus will be bringing their unique brand of dreampop to Sidney and Matilda having only started during lockdown in Barnsley. Featuring members of local favourites Regional Creeps and fronted by the insanely talented Liv, these guys are a really exciting prospect.
Rounding off the bill is Chesterfields own Holly Redford Jones. Having already played up and down the country and been shortlisted on the Glastonbury festival emerging talent competition, Holly's bluesy voice is certainly worth getting down early for.
Address
Sidney & Matilda
Rivelin Works
Sidney Street
Sheffield
South Yorkshire
S1 4RH
Opening Times
On: 30/07/2021
19:00 - 23:00
Photos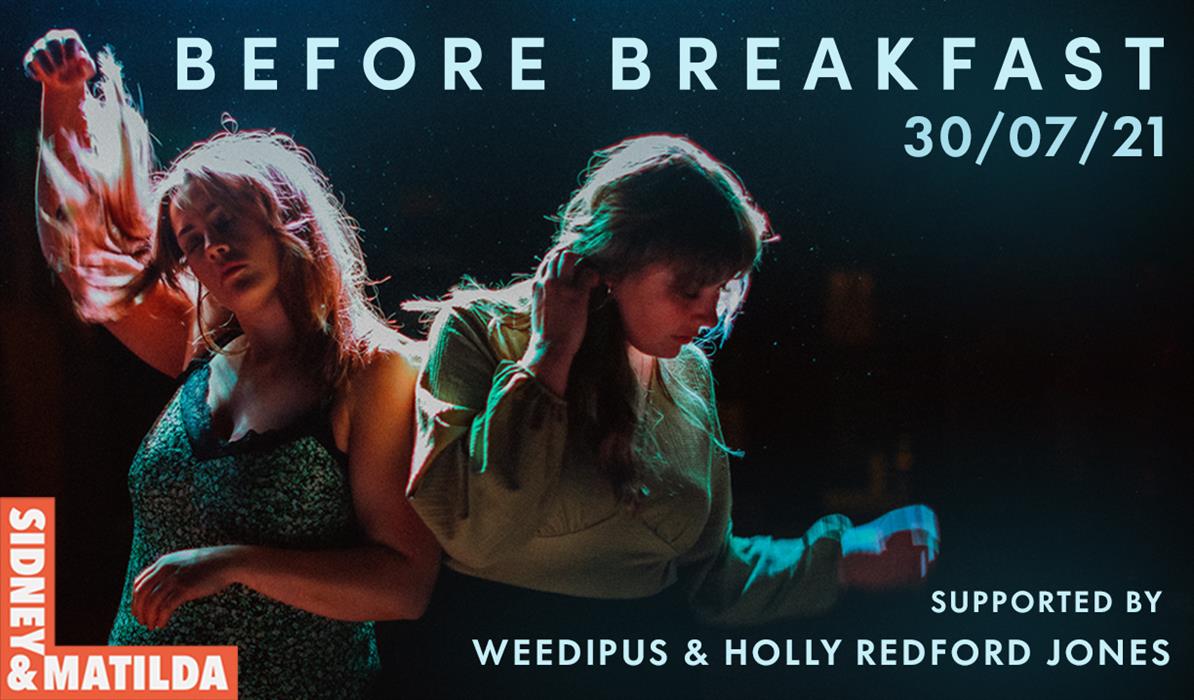 Pricing
£7.00