Skip to main content
Jump on board: lifeboat tours
Join the National Emergency Services Museum team as they jump onboard their Tyne Class Lifeboat and let visitors discover its story and explore the inside of this lifesaving vessel.
It's not often that you see a full-size lifeboat on dry land! The NESM are privileged to have on display the now retired 'City of Sheffield' Tyne Class RNLI Lifeboat. Tours are free with museum entry and are offered on a first come, first served basis.
Please note that due to the size of the boat access is limited onboard so please be prepared to queue and bear with the team while visitors are inside. The deck of the boat is only accessible via a metal staircase.
COVID RESTRICTIONS: Due to current restrictions the number of people on the lifeboat will be limited to one group/family at any one point. This activity is free but the NESM team do ask if possible that visitors please support both the museum as they care for this lifeboat and the RNLI who without your support would not be able to provide their lifesaving service by making a small donation as you depart the boat.
Please note that this activity is subject to weather conditions.
Address
National Emergency Services Museum
Old Police/Fire Station
West Bar
Sheffield
South Yorkshire
S3 8PT
Opening Times
On: 11/08/2021
10:00 - 12:00 & 13:00 - 15:00
On: 13/08/2021
On: 18/08/2021
On: 20/08/2021
On: 25/08/2021
On: 27/08/2021
On: 01/09/2021
On: 03/09/2021
Photos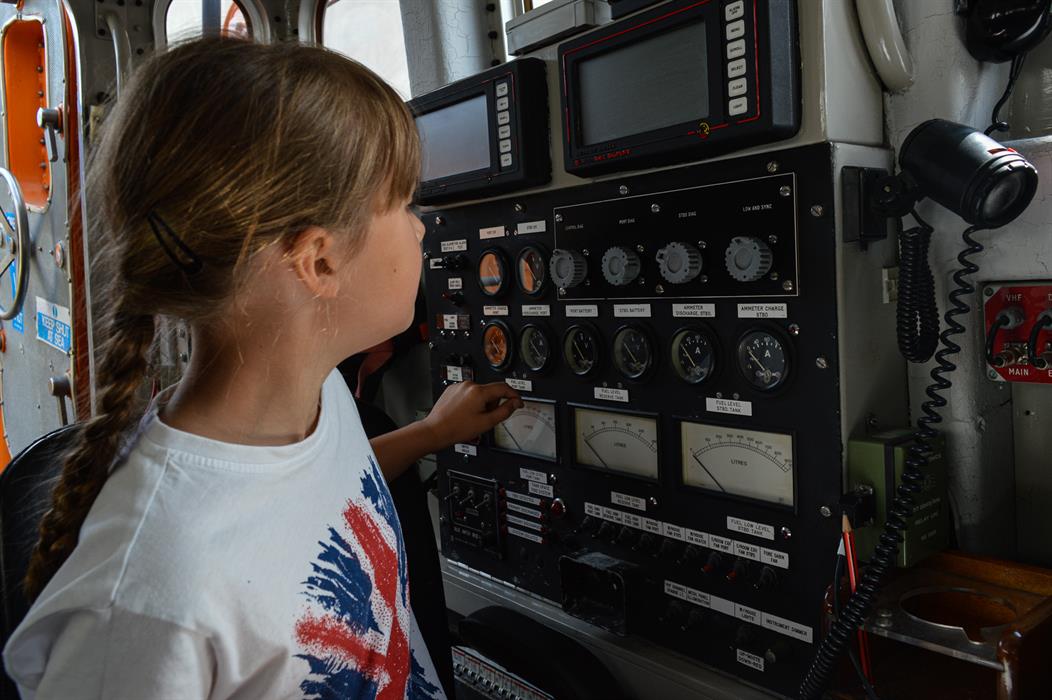 Related
National Emergency Services Museum
Pricing
Free with museum entry.