Skip to main content
Secrets To Saving Money LIVE!
Join Britain's Coupon Kid for FREE at a theatre near you, and learn the secrets to saving money. Focusing on the fun ways to save money, including the best apps to download, how to halve your supermarket shopping bill & never paying full price online again. With funny stories, special guests, plenty of tips and the chance to ask your own questions – you should leave armed with the knowledge to save £1,000s every year. It's not a money saving show without some freebies and prizes too – and there will be plenty. This is a show you can't afford to miss.
Address
Theatre Deli
202 Eyre Street
Sheffield
South Yorkshire
S1 4QZ
Opening Times
On: 29/01/2022
7.30 - 9pm
Photos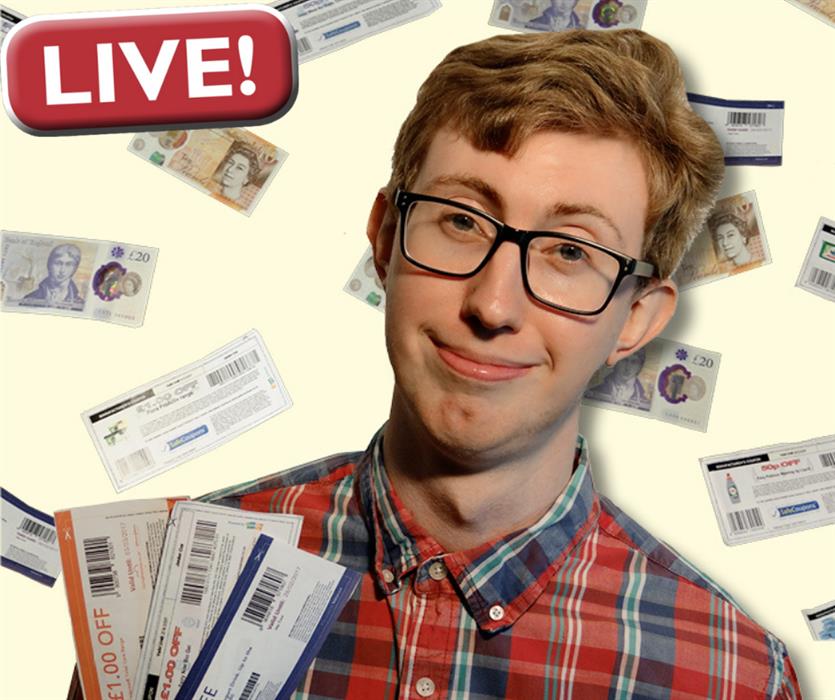 Related
Pricing
Free