Skip to main content
Hip Hop Horror Night
An immersive horror show like nothing you've ever experienced. Through a secret entrance, delve into the mist and mazes of Theatre Deli for the fright of your life.
Six years since hip hop performance The Unit left audiences shaken in the old Woolworths building, Theatre Deli brings invents a new immersive Halloween experience to scare you senseless. Halloween at Theatre Deli will leave you in terror and in awe.
Suitable for ages 16+
Please be aware that this performance will include shocks and people with health conditions including high blood pressure and heart conditions participate at their own risk.
DARE TO STAY AFTER MIDNIGHT? Get a promo code for £3 off our Hip Hop Horror Party taking place at Theatre Deli at midnight on Saturday 30th October when you book onto Hip Hop Horror Night (over 18s only).
Address
Theatre Deli Sheffield
202 Eyre Street
Sheffield
South Yorkshire
S1 4QZ
Opening Times
From: 30/10/2021 To: 31/10/2021
7-11pm
Photos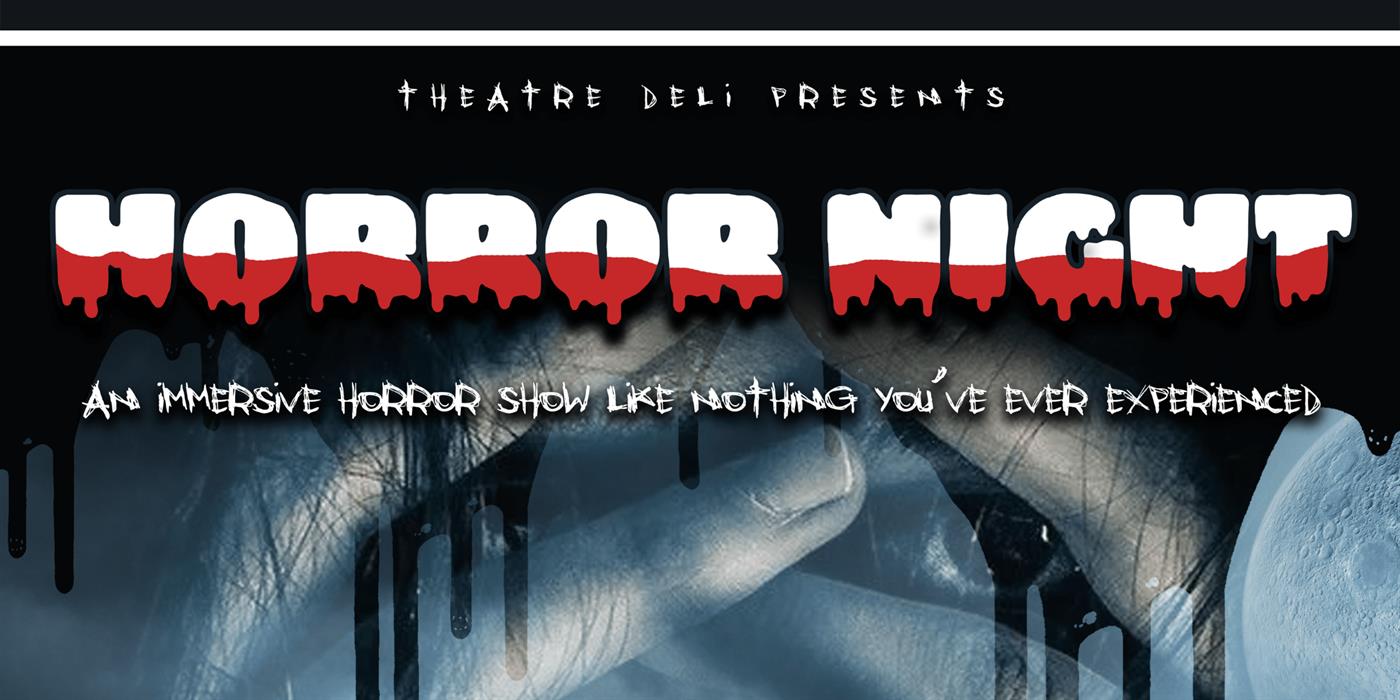 Related
Pricing
£11.19