Skip to main content
Beauchief Abbey
People have been organising the church, worshipping and teaching at Beauchief Abbey since 1176. The Beauchief Abbey church continues today to explore and promote the Christian life in ways that are both modern and traditional.

The Abbey is steeped in history. Its foundations lie in the murder of St. Thomas a Becket in Canterbury Cathedral on 29th December 1170 AD when Robert Fitzranulph, Lord of Alfreton, was said to have felt remorse at Thomas a Becket's murder and gave land, sealing a charter granting the establishment of an Abbey at Beauchief which would be dedicated to "God, St Mary, St Thomas and the blessed brethren of Premontre".

A group of Premonstratensian white canons, an order founded by St Norbert at Premontre in France, settled at Beauchief and began building and establishing the abbey. According to the records, the official founding day was 21st December 1183.

Since then the Abbey has had seen many changes and developments with its last owner Mr Frank Crawshaw selling the land occupied today by Beauchief Golf Course to the Sheffield Corporation in 1931. At the same time Mr. Crawshaw offered the Abbey, adjacent cottages, graveyard and Abbey grounds as a gift to the Corporation, for the Citizens of Sheffield, on condition that Church of England services should continue in the Abbey and that it should not be used for any other purpose.

Services still continue to this day and all are welcome to enjoy the Abbey.
Address
Beauchief Abbey
Beauchief Abbey Lane
Sheffield
South Yorkshire
S8 7BD
Opening Times
The Abbey is normally only open for services or by prior arrangement with the keyholder. Please contact the Abbey direct if you wish to visit. As well as holding weekly services the Abbey church organises occasional lectures and concerts in the Abbey and hosts open weekends as part of Heritage Inspired, when historic and important buildings are opened up to encourage visitors.
Photos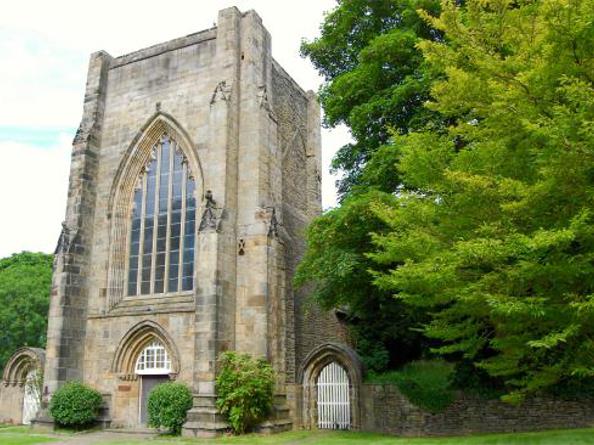 Directions
The Abbey is located on Abbey Lane, near Millhouses Park and the Abbey Lane cemetery.
Useful Information:
English Heritage Property
Accepts groups
Dogs not accepted (except guidedogs)
Guided tours for individuals
Smoking not allowed
Children welcome
Free Parking
Mobile phone coverage
Venue approved for civil marriage
Guided tours for groups