Skip to main content
Altitude High Ropes Adventure Course
This action-packed high ropes adventure course is a great attraction for people of all ages. Take each of the challenges head on as you work your way around the 34 obstacles including rope bridges, scramble nets, balance beams, swinging logs, a climbing wall before taking the plunge at the end with the exhilarating 30 foot leap of faith.
No experience or skill is required, just a willingness to have fun. Once connected by the instructors to an overhead safety line, that's it! You remain connected throughout the course allowing you to concentrate on having fun.
Address
Altitude High Ropes Adventure Course
iceSheffield
Coleridge Road
Sheffield
South Yorkshire
S9 5DA
Opening Times
Altitude is open weekends 11am - 4pm (plus every day during the School Holidays).
Photos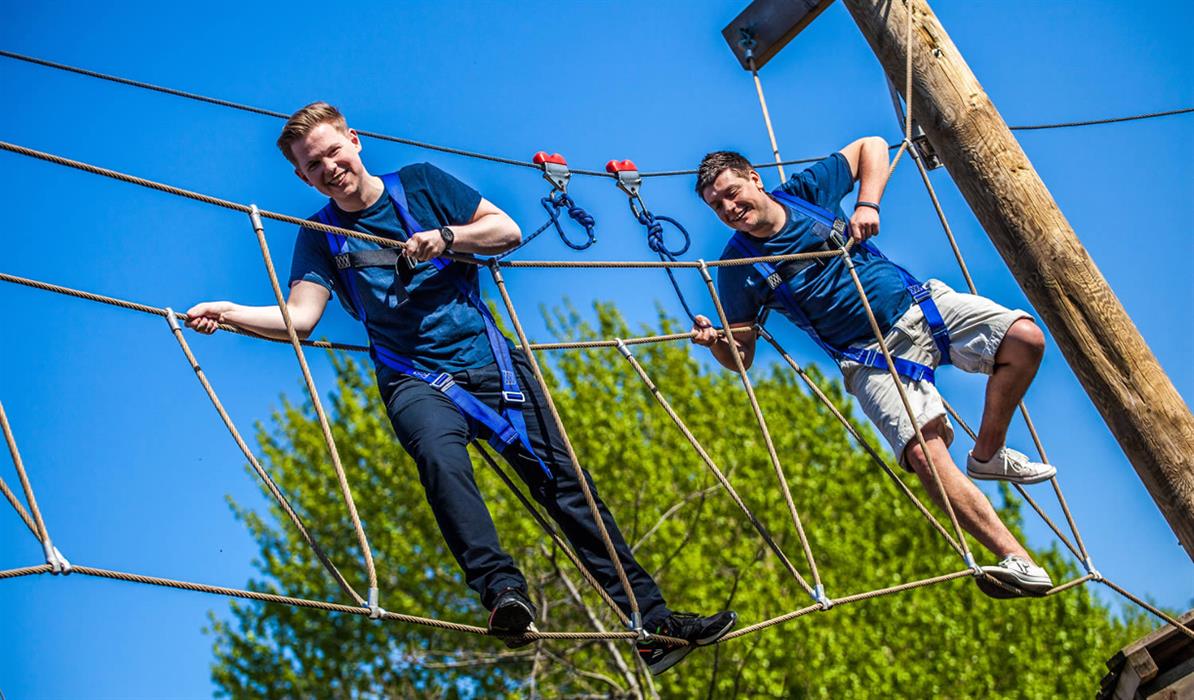 Related
Altitude High Ropes Adventure Course
Pricing
Single Climber lifeCARD Adult £8.65 /Junior £6.60 Fitness Unlimited Member Adult £6.45 / Junior £ 4.90 Family Climb Pass lifeCARD £18.35 (1 adult and 2 children or 2 adults and 1 child) or £27.00 (2 adults and 2 children) Fitness Unlimited Member £13.75 (1 adult and 2 children or 2 adults and 1 child) or £20.20 (2 adults and 2 children) (non members can enjoy Altitude by paying an extra £3 per adult or £1.50 per child)